Teaching
Click here to view this page in Dutch
From 2001 until 2016 Petra had worked as a piano teacher at the Municipal Institute for Education in Music and Arts in Arnhem, the Netherlands. Currently she teaches piano at Muziekhuis Deventer. She teaches children, teenagers, and adults, both individual and in small groups. During her stay in the USA she taught piano group lessons as well. In 2006 she participated in a Music Education study group of the School of Arts in Utrecht: "Observing and evaluating musical behavior of children."
At UNM, Petra also did the piano accompaniment for the voice classes.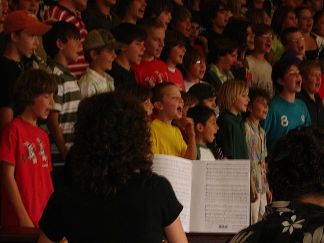 During summer she frequently teaches piano at Music Summer Camps in the USA.